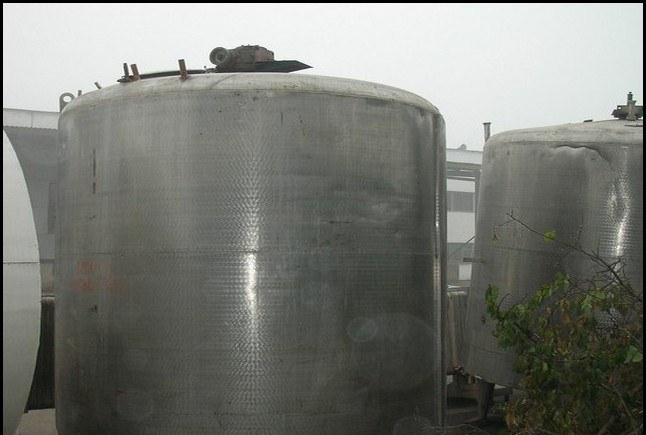 Tank Я1-ОСВ
A collection of stainless tanks Я1-ОСВ manufactured in five standard sizes capacity:
1,0 tons;
2,5 tons;
4,0 tons;
6,3 tons;
10,0 tons

product

.
On customer's request we can manufacture tanks with capacity up to 80 tons. The construction of the tanks completely made of stainless steel. In addition to mass-produced tanks Я1-ОСВ it is possible to manufacture a vertical or horizontal stainless tanks for any purpose for up to 100 м³.
Spiral water jacket provides cooling or heating of the product, gives capacity insulation property of the flask. The tank can be equipped with agitator of frame type.
Parameters of the tanks Я1-ОСВ

Nominal capacity of tank

, m

³
1,0
2,5
4,0
6,3
10,0

Internal

diameter, mm

1200
1400
1600
2000
2400

Conditional pass of a pipe

filling-emptying

, mm

50
50
50
50
50

Electric motor power

, kW

0,75
0,75
0,75
0,75
0,75
Occupied area, m²
2,02
2,68
3,65
5,35
7,33

Height without

drive, mm

2110
2750
3180
3280
3380
Mass, kg, no more
535
900
1070
1500
2000