Butter-making plant Л5-ОМН is designed to generate all kinds of butter by the periodic churning. Developed design of a butter-making plant Л5-ОМН allows to produce butter from the cream with any fat content and acidity, as well as high-fat butterl.
Butterworker drum is made of stainless steel. Internal surface of the drum excludes the possibility of sticking butter to the walls.
Butter-making plant is simple and easy to use. The scope of the plant is- the dairy industry and farms.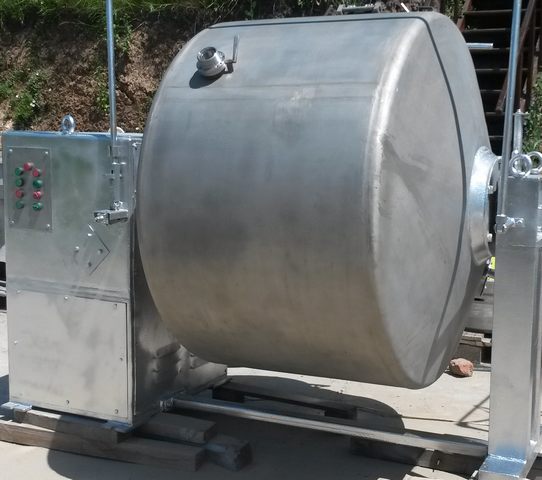 Technical features
The amount of butter produced per cycle

(Depending on the fat content of the cream), kg

140-200

Geometric capacity, liters

1000

The maximum volume of loading capacity, liters

450

The duration of the process cycle, hours

2,5

Nominal power, kW

2,5/2,8

The number of drum rotation speeds

2

Power requirements per cycle, kW / h

2,5

Overall dimensions, mm

2050 х 1600 х 1900

Weight, kg

800