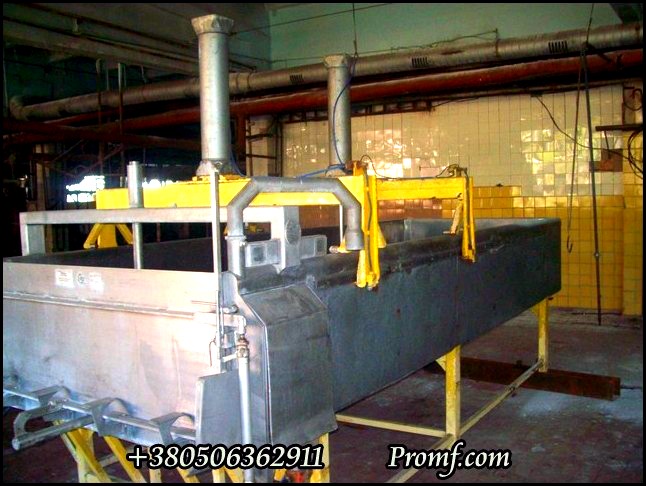 Plant is designed for receiving of the cheese mass, molding it into layer, removing the whey and cutting cheese layer into bars of certain sizes.
Product features
The plants allows to provide the required pressure due to the use of air actuators of larger diameter (Ø 160 mm) compared to the existing air actuators (Ø 125 mm). If necessary, it can be smoothly regulatedvia the filter-regulator and controlled easilyby the pressure gauge. The plant provides the ability of automatical stop of the layer move via a pneumatic switch and obtaining the required length bars at their crosscutby the wall-knife.
When the cheese mass is reduced, plant provides the control over the layer's length due to the shift of the movable rear wall when setting the apparatus. This function allows to produce cheese sticks of a desired height.
Technical features
Model

ФА-500М

ФА-1000М

Bath Capacity for cheese mass, kg

500

1000

Filtrplit Total area, m²

3,5

7,0

The thickness of the layer, mm

80…240

80…240

Compressed air

,

MPa

Up to

0,9

Up to

0,9

The pressure on the

layer

, kPa (kg / cm²)

Up to

11 (0,11)

Up to

11 (0,11)

Internal bath dimensions

,

mm

2800х1400х520

5400х1400х520

Overall dimensions, mm, no more

than

3750х2500х2550

6850х2500х2580

Weight, kg, no more

than

1400

2800