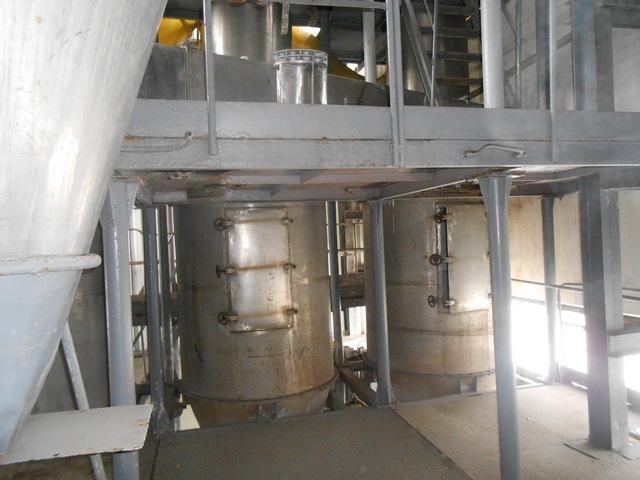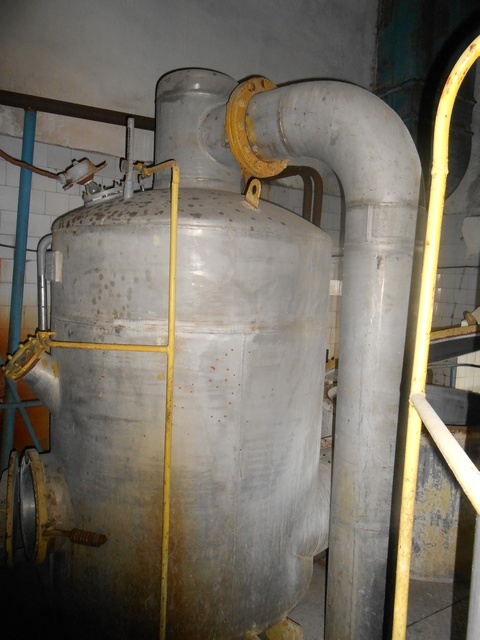 Spray-type drying unit A1-ОРЧ-500
It is designed for drying the concentrated whole milk, concentrated skim milk, whole milk substitutes with a fat content of no more than 30%, as well as concentrated cheese whey. The plant can operate both in manual and in automatic mode, which is achieved by the use of "HITACHI" Processor Company.
Plant A1 ОРЧ consists of two acceptance tanks (A1-ОРЗ - a single tank), a metering pump with a frequency converter electric drive, sprayer И7-ОРБ - 2 pcs (A1-ОРЗ - disk atomizer 1 pc.), co-current drying chamber with pulsed dynamic drummers for shaking adhering of the dry product to the walls, battery cyclones in the amount of 4 pieces. (A1--ОРЗ - 2 pcs.) and discharge cyclone with rotary valve, metering device, bag closing device, air pipe and products pipes.
The air is used as a drying agent. Air heating can be done either by supplying air to the drying chamber through a steam heater, or by heating it in the heat-generator on the gas or liquid fuel.