We apologize, but this article in translation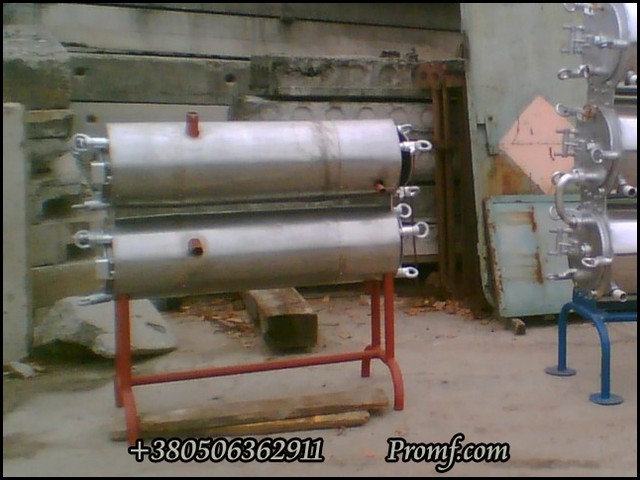 Tubular pasteurization plant Т1-ОУТ with a capacity of 5000 l / h is designed for quick pasteurisation of milk in a flow at dairies,cheese-making factories, butter (making) factories and concentrated milk factories. Plant is effectively used in cases when the subsequent processing of milk takes place at a temperature that differs little from the temperature of pasteurization (for example, after pasteurization the milk is directed to the vacuum evaporators).
The tubular device of the plant can be used as a cooler of milk and milk formula, milk heater before separation and for high-temperature pasteurization of milk in the production of baked milk and ryazhenka (fermented baked milk).Using plant for its intended purpose, ie, milk pasteurization, steam is used as a coolant for both cylinders of tubular apparatus.
Parameter

Meaning

Productivity, l / h

5000

pasteurization temperature,

0

С

80-90

The initial temperature of the milk,

0

С

10

The steam pressure in the steam inlet liners, kgf / cm2

Д

0,3-0,5

Heattransfersurface, m2

4,5

The velocity of the milk in the tubes, m / s

2,4

The outlet pressure of the upper cylinder milk after pasteurization, kgf / cm2

1,2-1,4

Overall dimensions, mm:-

- length

- width

- height

1600

1360

1450

Weight, kg, no more then

150

Energy sources:

- Voltage,

- Frequency, Hz

- Power consumption, kW, no more than

Water Vapour

- Devices to control the pressure, kgf / cm2

The steam consumption in kg / h, max

220/380
503,0

3-4
700