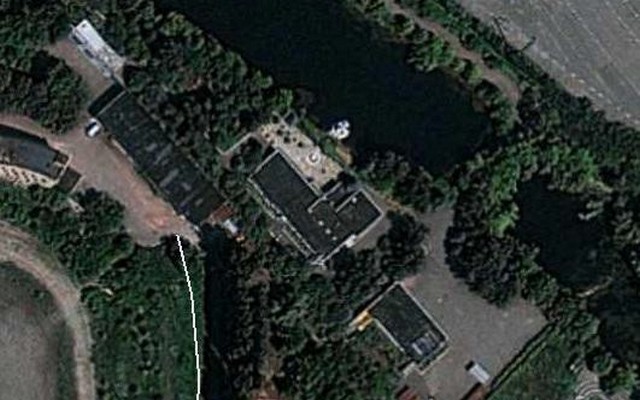 Adress of complex:
Ukraine, Poltava region,
Rozsoshentsy village,
Komarova st., 1B
General description of the object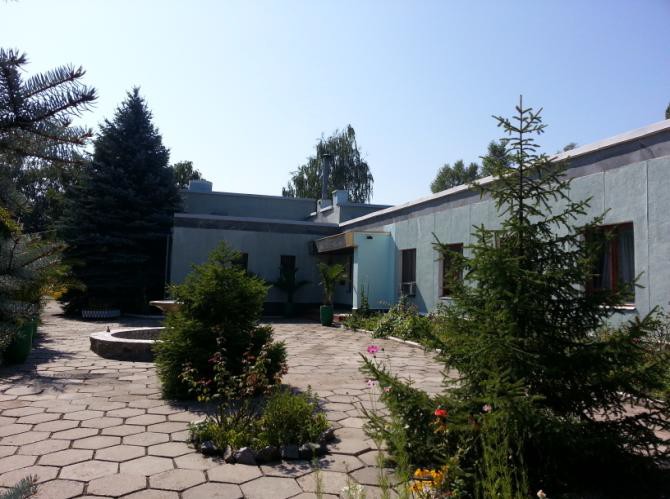 Complex of commercial structures is a cozy restaurant complex, swimming pool, rooms of water treatment procedures, two lakes, warehouse and production places which are located in a marvelous recreation area within the limits of Poltava city, 15 minutes drive from the center.
There is a unique artesian well for water production, depth of 700 meters. Existing artesian well is located in the Lower Cretaceous aquifer at a depth of 648-684 meters and is capable of production 26,1 m3/h mineral water with following characteristics (according to laboratory research):
Muddiness – 0,6
pH – 8,0
Ammonia – 0,4 mg/dm-3
Nitrates – not detected
Nitrites – not detected
General hardness – 0,68 mmole/dm-3
Solid residual – 1006 mg/dm-3
Chlorides – 402 mg/dm-3
Sulfates – 82,0 mg/dm-3
Iron – 0,03 mg/dm-3
Copper – 0,01 mg/dm-3
Zinc – 0,018 mg/dm-3
Lead – 0,011 mg/dm-3
Arsenic – not detected
Fluorine – 0,9 mg/dm-3
Manganese – 0,02 mg/dm-3
Total alkalinity – 5,7
Magnesium – 5,1 mg/dm-3
Calcium – 5,2 mg/dm-3
Cadmium – 0,001 mg/dm-3
Molybdenum – not detected
Well-developed infrastructure, which provides a good location in one of the most picturesque places in the near vicinity of Poltava city, developed area of complex and two lakes on it's territory leave an unforgettable impression on visitors.
Previously, there was a government residence. The territory of the complex is carefully well-kept, there are a lot of flower gardens around the building and restaurant. In a few hundred meters from the complex there is a highway of national importance leading to the south of Ukraine.
View of the complex from the satellite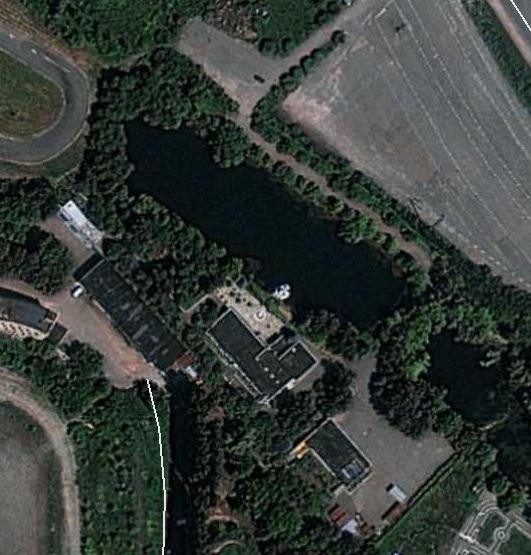 The plot of land with total area of 1,52 hectare is privately owned (there are all necessary documents). Within the complex there are:
Medical Rehabilitation Centre with total area of 501,5 m2
blocks (greenhouses) – total area is 360,8 m2
motor-garage – total area is 603,3 m2
prefabricated premise – total area is 97,4 m2.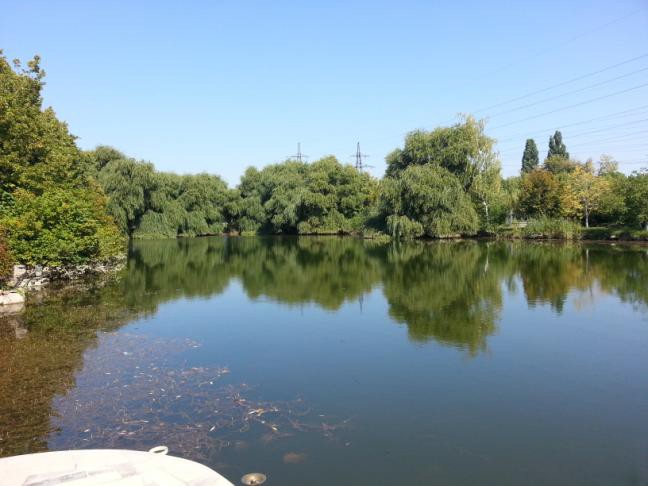 ---