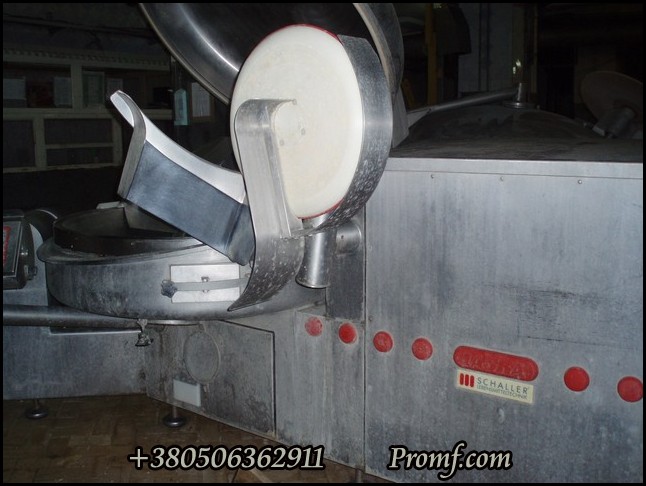 Machinery body: solid construction made of stainless steel with closed foundation bed with filter air system and control device
Central lubrication: is included into supply.
Knife cap: implementation depends on the product: solid construction, made of stainless steel, hydraulically-operated
Degassing hood: Hydraulically operated, made of stainless steel with slot of addition
Vacuum automation: including vacuum pump 250 m3 per hour
Cutters rotary speed: 2 (KU и KUX: infinitely variable control, 4 freely-programmable maintained speeds
Rate of stirring: one speed forward (KU и KUX: back to front continuously rated)
Knifehead: "FL": type made of light alloy, balanceable, with 6th cutters FL of KE и KR types; ; FLT for KT, KU и KUX types; stretching device of turning moment
Cutter's bowl: made of stainless steel, with infinite speed rate of rotation control , 4 freely-programmable maintained speed
Unloader: hydraulically-turned from right side, including infinitely variable control of rotation rate.
System of Electrocontrol: with microprocessor control SPS, control system at stored program, built-indistribution cabinet, (KU.AC и KUX.AC detachable distribution cabinet), main switch, membrane keyboard with open text indication with waterproof protective coating.
Automatic Shutdown System: after designated temperature, designated time and bowl rotary speed.