Ideas for Business:
Lemonade Production | Small Business Manufacturing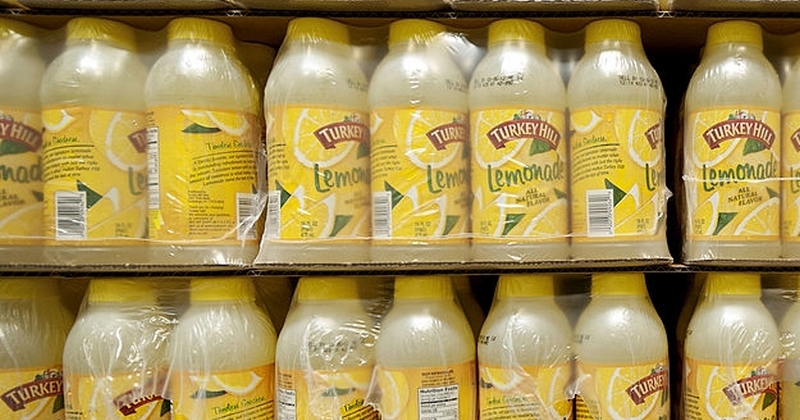 Lemonade is a lemon flavoured drink and in India commonly popular as 'Nimboo Pani'. Lemonade production is considered as a profitable and viable manufacturing opportunity in India. Lemonade is commonly consumed as cold soft drinks especially during hot summer season. Lemonade production unit can be established and operated as small scale basis.
Lemonade Production Market Opportunity
Consuming non-fizzy drink is more beneficial on health aspect than carbonated drinks. Lemonade, being one of the favorable soft drinks, is used by people of all ages in general and by the young generation in particular and extensively during summer to quench the thirst and to get refreshed – just for some relief and relaxation.
Changing lifestyle and spending habits coupled with increased disposable incomes supported growth in soft drinks in 2014. Consumers also started to move towards health and wellness products that are perceived as healthier. According to Euromonitor, Soft drinks are likely to record further growth in off-trade volume terms over the forecast period.
The majority of volume and value growth is likely to come from bottled water and juice, which are being embraced by consumers in urban and rural areas alike. Per capita consumption of soft drink in India is 6 bottles per annum. Delhi market has highest per capita consumption in the country with 50 bottles per annum.
License & Permission Required For Lemonade Production
In starting lemonade, production entrepreneurs must register the business with ROC according to the desired ownership pattern of the company. You need to obtain Trade License and SSI Registration from the local authority.
Soft drink industries are granted a licence under the Fruit Products Order, 1955, which is a statutory Order issued under the Essential Commodities Act,1955 and is administered by the Ministry of Food Processing Industries. Under this Order, a licence is granted to the manufacturers of fruit products covered under FPO, 1955. Compliance under PFA Act is mandatory.
For quality control and standard BIS specification is the must in lemonade production.
Lemonade Production Unit Setup
In starting lemonade production, it is advisable to have a customized project report prior. It is tremendously beneficial in establishing any industry as such. It will help you in selecting the right machinery, figuring out the finance requirement and also in finance arrangement from the bank or any financial institution.
Before installing the machinery, creating a layout plan for machines, raw material storage, finished goods storage and space for administrative work is important. Required utility items are electricity and water.
Lemonade Production Machinery
Tank with agitator, stainless steel
Syrup making vessel, mild steel with S, S. lining
Filter, S.S. construction
Syrup storage tank
Water tank
Ingredients storage tank
Pipes and valves
Pumps with drive motors
Filling and sealing machine, automatic
Water treatment equipment
Miscellaneous ancillaries
Lemonade Production Raw Material
For lemonade production, required raw materials are sugar, citric acid, flavour & essence, food colour, sodium benzoate etc. Apart from this, you need to make arrangement for packaging consumables. 200 ml, 600 ml, 1 liter and 2-liter packaging is common in lemonade packaging. You can also go for small quantity pouch packaging such as 100 or 200 ml.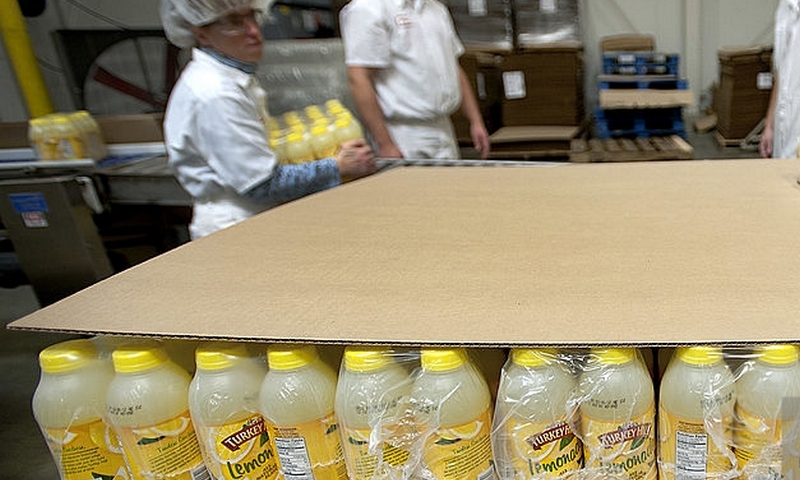 Lemonade Production Process
Sugar syrup first is prepared by dissolving sugar in water. Then citric acid, preservatives, flavors and other ingredients are mixed in the definite proportion by agitating until these ingredients disperse and a homogeneous mix is obtained.
The mix is then cooled to the desired temperature and the carbon dioxide gas is dissolved in it. Finally, the diluted mix is filled in pet bottles, sealed and packed in plastic crates.