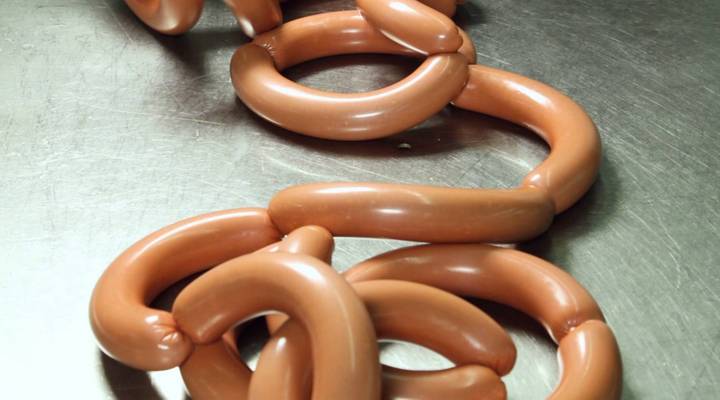 Entrepreneurs interested in sausage production must purchase expensive equipment and materials and master recipes while obeying state and federal guidelines for quality and sanitation.
Going beyond small-scale sausage production into factory production requires a streamlined operation that doesn't waste materials and has a large customer base. As a reward for this effort, opening your own sausage factory offers unlimited potential for advancement, and your income may be than $100,000 if you are successful. However, a great deal of expertise is required to even begin making sausage.
Step 1
Familiarize yourself with the basics of sausage making. Research the types of animals used, the best cuts of meat for certain sausages, the fat-to-meat ratio you'd like to use, how to butcher animals or where to buy the meat you need, the necessary equipment, and the market you wish to target.
Step 2
Experiment with making sausage at home. Decide whether you want to create a low-end or high-end product, and develop recipes that will help you stand out from the competition.
Step 3
Investigate your market. Check out other local sausage makers and how they price their products, and investigate how much demand there is for sausage in the local market by surveying consumers and local markets.
Step 4
Create a business plan. Use this to plan out your financing, what kind of business property you will need, how you will produce your sausage and how you will market your product, including how your sausages will be unique or fill a void in the local market. Use the business plan to obtain financing, if necessary. Make sure the plan is as professional-looking as possible.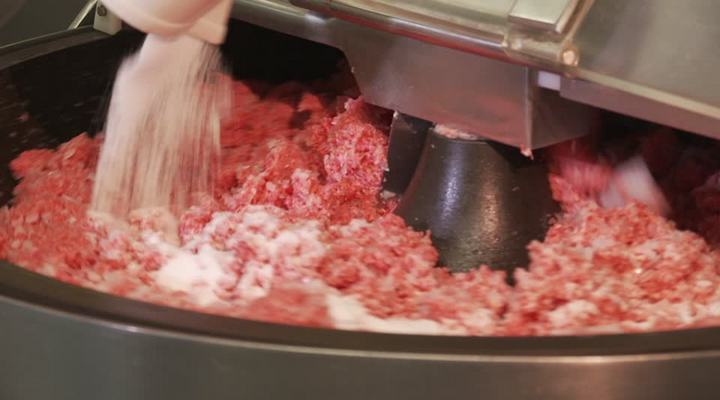 Step 5
Choose a "Doing Business As" name, and search online to make sure that name is not already in use in your state. This can usually be done through the state's secretary of state website. Register the name on the secretary of state website.
Step 6
Choose a location for your factory where customers have a clear demand for your product. Discuss sourcing and distribution with local farmers, butchers, shops and restaurants. Delay wider distribution until your factory is established.
Step 7
Obtain all necessary licenses and permits from the government, including an Employer Identification Number from the Internal Revenue Service. Focus on sanitation at the beginning so that you avoid financially devastating fees and shutdowns in the future. Obtain insurance to protect your property and protect against liability concerns.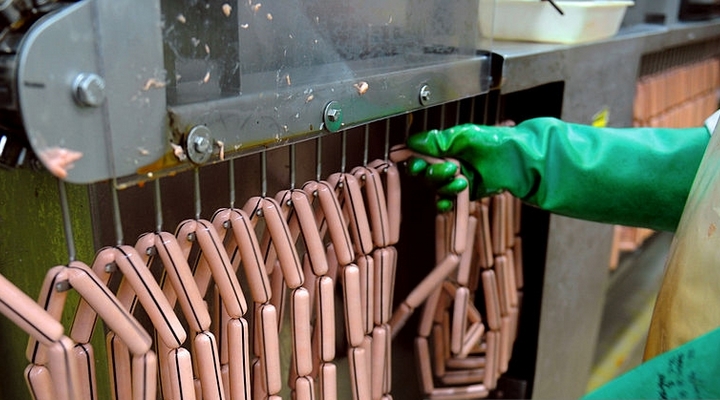 Step 8
Purchase land, structures and equipment that meet your current and future needs.
Step 9
Hire as many trained and experienced workers as you need to begin producing and distributing sausage.
Step 10
Produce sausage, and distribute to the customers you recruited during your early discussions with shops and restaurants.