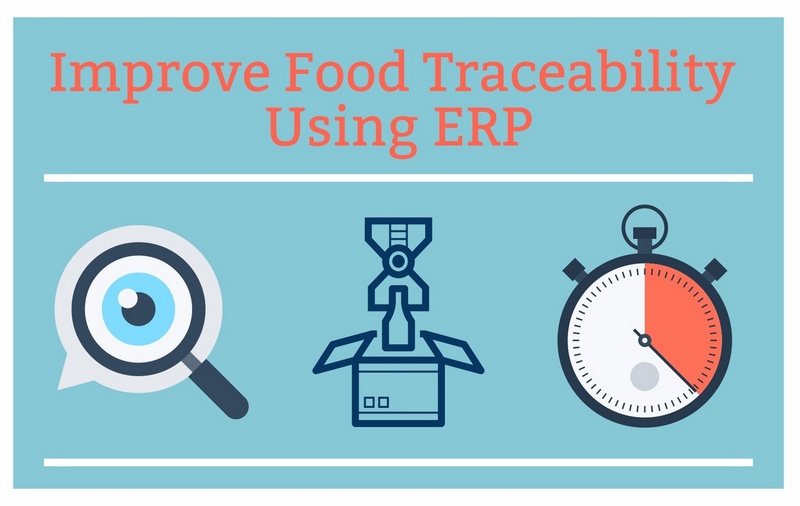 The U.S. Food and Drug Administration (FDA) reported 150 food recalls in 2015, exceeding the number of recalls for every year in the past decade. All told, the agency recalled over 21 million pounds of food over problems that include listeria and salmonella contamination, undeclared allergens and extraneous materials.
Experts say only part of that represents contaminated food, with poor traceability forcing companies to recall as much as 50% more product than is actually necessary out of an abundance of caution.
The lesson? Improving traceability not only helps protect consumers, it also helps companies execute recalls faster, at lower cost and with less damage to their reputation. Let's look at some key areas where companies need to focus to get there.
1. Tracking and Recordkeeping
Step one towards improving traceability in food manufacturing is to make sure you have solid tracking and recordkeeping systems in place.
When a recall is triggered, one of your first priorities is identifying all affected products so you can include them in your recall notice. Lack of detailed records will likely increase the scope and cost of the recall, during which time your company's brand can take a major hit.
A Food Safety Management System (FSMS) integrated with functions such as receiving, shipping and production is essential for knowing where your products are at any point in time. Ultimately, this is one of the most important steps because it allows you to notify retailers and suppliers immediately, as well as better control product still on hold.
You also want to be able to get as much information about affected food when a problem crops up, so your records should integrate data such as:
Lot codes and production dates.
UPC codes.
Product order numbers.
Expiration dates.
Production timestamp.
2. Supply Chain Visibility
Beyond just tracking what's going on inside your own facility, improving traceability requires an ability to see deep into your supply chain. Without this ability, companies are forced to recall way more product than would otherwise be necessary.
You need to be able to trace lots both forward to retailers as well as backwards to suppliers, including being able to quickly identify lot numbers associated with recalled ingredients.
Supplier Management tools within Food Safety Software systems help you integrate suppliers into your quality process, allowing you to:
Centralize shipping and receiving records for linking receipt of raw materials to finished products.
Track the source and cost of problems related to suppliers.
Customize inspection rules to detect problems earlier.
Assign corrective actions to suppliers.
3. Proactive Monitoring
The longer defective products are in circulation, the harder it is to trace them as products become distributed through the supply chain. Part of improving traceability is identifying problems faster, something that's much easier to do if you've adopted some of the tracking and supplier management strategies discussed so far.
Other steps you can take to identify and contain problems earlier include:
Linking Complaint Handling tools with your FSMS.
Creating dashboard alerts for real-time notification on events.
Automate your corrective action processes to more quickly solve problems.
Leveraging Risk Management tools such as risk-based filtering to quickly identify critical items.
This kind of proactive monitoring not only makes it easier to respond quickly and contain problems, it also helps prevent them from ever occurring in the first place.
4. Mock Recalls
Just like how you might track evacuation times during a drill, it's worth conducting periodic mock recalls to see how long it takes your team to recoup "contaminated" food products.
Experts recommend choosing your mock recall product based on a scenario that could happen or has happened, whether that's undeclared allergens or pathogenic hazards.
You're also better off staging a mock recall around something challenging, such as ingredients received from a supplier, to see how your team performs in real life. In the end, this is what will help you uncover deficiencies in your own traceability processes, allowing you to fix them now to avoid problems later.