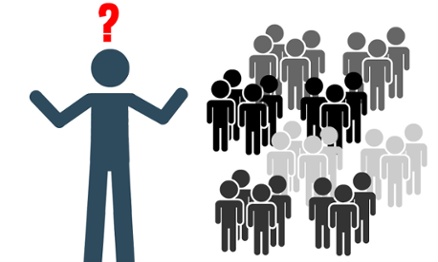 If you're looking to implement an automated FSMS, you're probably looking for a solution that comes pre-configured to address the requirements of HACCP, ISO 22000 and the GFSI-benchmarked schemes.
But beyond standards and compliance, what other key characteristics should you look for? We've compiled 6 tips to help guide the selection process.
1. Ask about Integration Capabilities
There are two types of integration to look at. First, you need technology that integrates the FSMS with other business systems.
For example, imagine you need to access Human Resources records to determine which employees at a certain facility need to be trained on a new procedure. You should be able to pull that data directly, instead of having to switch between systems manually (a huge waste of time).
Second, you want a vendor that integrates multiple quality and safety tools within the FSMS, like Document Control, Employee Training software, audit management software, Receiving & Inspection, Nonconformance and corrective action requests.
Siloing these processes makes it more difficult to recognize efficiency gains with the FSMS. In reality, these processes are connected, and the bottom line is they should be able to share information.
2. Look for Mobile-Ready Solutions
You want to be able to leverage all the benefits of today's advanced technology, including mobile capabilities that can streamline many aspects of food safety management.
One common mobile application in the food safety world is for Audits & Surveys.
Taking your audit management software mobile lets you:
Record audit results on an iPad or tablet.
Upload photos taken with the table to the audit record.
Perform audits offline, then automatically sync audit findings with the system when you have connectivity.
Obviously, this is just one application of mobile in food safety management. Look for a solution that allows you to make all forms, workflows and processes within the FSMS mobile, instead of being limited to any one application.
3. Consider Long-Term Value
Enterprise software is a big investment, so it's easy to understand why some companies make the decision based solely on initial outlay costs. But with 68% of software rollouts late, over budget or failed entirely due to implementation issues, it's clear companies should take a long-term view of software value.
In this white paper, EtQ showed that supposedly "low-cost" options often ended up costing an average of $40,000 more over time due to implementation issues like false starts, ongoing troubleshooting and scope creep.
Again, it all goes back to integration, a key element of making sure your investment doesn't end up as unused "shelfware." That and better implementation resources can make or break the success of the initiative.
4. Insist on Supply Chain Visibility
In the food and beverage industry, so much depends on the quality of third-party suppliers. In order to consistently produce safe, high quality food products, you need a way to ensure supplier quality.
Look for FSMS vendors whose solutions include tools to improve supply chain visibility so you can reduce product defects. These should include:
Detailed Supplier Ratings that give an instant snapshot of supplier quality.
Tools to streamline Receiving & Inspection and automatically trigger Nonconformance workflows when failed inspections occur.
A Suppliers & Materials database to set inspection criteria for specified suppliers and material types.
5. Ask Whether It Fits Your Business
An important benefit of moving to an FSMS is the improved efficiency that comes from having a solution that dovetails with existing business processes. Unfortunately, if the platform isn't fully flexible, you're not going to see that benefit.
Look for a solution that allows you to configure the system to your needs, with the ability to customize any workflow, form or report. Even better, find one that lets you do this from a user-friendly interface, instead of having to code it all yourself.
6. Pay Attention to Details
You can tell a lot about a vendor by how they handle the details. While you don't want to be distracted by useless bells and whistles, there are certain key details to look for that will make your job easier in the long run.
A few key examples:
The ability to incorporate risk assessment in all areas of the FSMS, such as risk-based filtering of Corrective and Preventive Actions to ensure you're handling critical items first.
Meetings Management software that makes it easy to schedule meetings and track action items digitally.
Integration with frequently used applications like MS Office and Adobe PDF.
Making an enterprise software purchase is a tough decision, and the stakes are high. But if you're willing to dig deep and ask the hard questions, you'll see a big payoff when it comes to the long-term utility of the system.