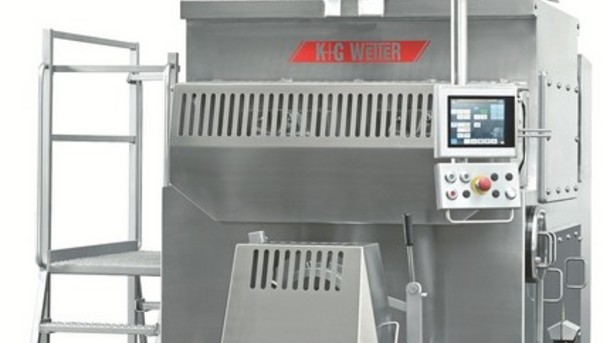 The German meat processing machinery company will display the award-winning mixer-grinder U 200 at the show in Germany at the end of February.
The machine won a silver medal at the DLG awards, which test 300,000 machinery used for livestock and food processing and are a leading quality assessment accreditation in Europe.
According to the manufacturer, the MW U 200 provides more efficient mixing with absolutely no dead space and no loss of material while meeting the most stringent hygiene standards.
"The MW U 200 is the first mixer-grinder to have a mixing chamber that is completely separated from the cutting section and drive technology. In addition, the mixing chamber can be optionally equipped with cryogenic cooling (CO2/LN2), which ensures a controlled production process in terms of constant temperature," K+G Wetter reported.
On its trade fair stand in Hall 6.1, stand no. A018-B019, K+G Wetter will also exhibit cutters, high-performance grinders and mixer-grinders for industry and trade.